Our New Decade
We hope you had a happy Holiday Season and New Year. Closing out 2019, we closed out a decade. We face large differences at the start of this new decade in our nation and economy compared to ten years ago after the market crash, though we are entering 2020 with our New York City real estate market facing some similarities to then, particularly around inventory, price declines, extended sales periods and less than peek consumer sentiment.
But many elements of our market and the real estate industry here have shifted. This past decade saw an enormous amount of change in New York City residential real estate, with upsides and challenges. Reflecting on the last ten years, some of the major changes that effected our market, though certainly not inclusive of all, were:
* Never seen before low (and defyingly persistent) mortgage interest rates.
* Tax code overhauls and reduction in deductions.
* Significant land use rezoning across boroughs.
* Phasing out of tax abatements.
* NYC mansion tax increases.
* Increase in tech sector jobs.
* The fall of brick and mortar retail.
* Massive influx of Downtown Brooklyn residential development.
* Continued steep decline in crime rates.
* The opening of the 7 train and Second Avenue line, finally.
* Ride share industry domination.
* The advent of the super tall.
* Superstorm Sandy - new construction codes and the coming and going of fears of waterfront real estate.
* Sweeping rent law regulation changes.
We could write individual reports to reflect the pros and cons and overall impacts of each on the market. Though as we closed out 2019 and the past decade, we did look back and reflect on what we felt the greatest change was, then to now. Simply, it was a new broader sentiment that wove into the fiber of New Yorkers, as has almost always been the case across the country, that owning property is conceptual, and obtainable. A new wave of New Yorkers with any means to transition from renting to owning began doing so as a matter of life stage in a more common way.
The effects - directly or indirectly - on so many neighborhoods across boroughs and real estate sectors has been tremendous. The old New York of Seinfeld culture in which you predominantly lived and shopped and dined and socialized in your insular neighborhood was already disappearing before 2009, but in the last decade it vanished. Today, if you aren't seeing New York City more broadly and borough to borough, you must to tune out to what's happening in our city from sports, culture, art, music, theater, dining and recreation. Manhattan lost the perception of that stronghold.
We know this new decade is going to see great changes again, and we expect to address some of them throughout the year, a few of which we anticipate being rent law regulations and their overall effect on the market as well as transportation, broadly, as we rethink how we traverse our expanding city.
As we enter 2020, we don't expect any great immediate changes this year - inventory will remain above average, rates low and prices fair and still low in many sectors. We anticipate sellers coming more to terms with the market and subsequent pricing. For the New Yorker today who is considering buying, a lot looks the same as a decade ago, and a lot of buyers who bought then, are smiling today.
_________
The Numbers
Manhattan Market Activity
Highlighting our market's past 30 days.

_________
The Properties
Our month's featured listings on the market.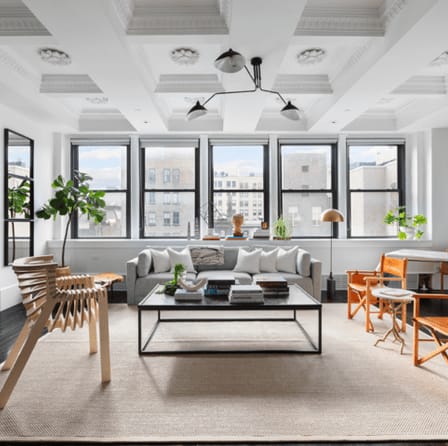 720 East 20th Street, 10F
Flatiron
Condo
2 Beds / 2 Baths
$2,750,000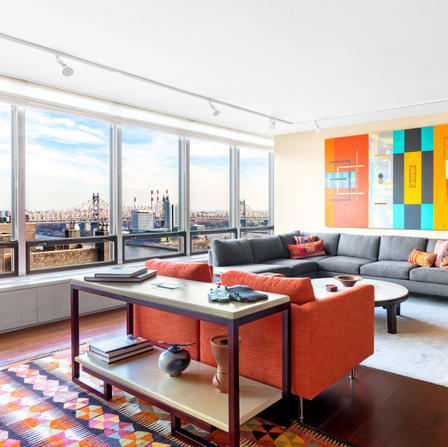 870 United Nations Plaza, 22CD
Midtown East
Coop
3 Beds / 3 Baths
$2,400,000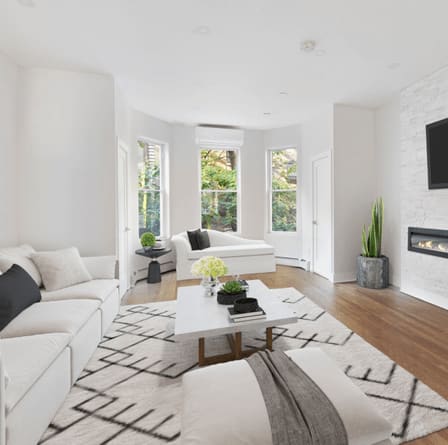 528 West 17th Street
Washington Heights
Two-Family Townhouse
6 Beds / 3.5 Baths
$1,600,000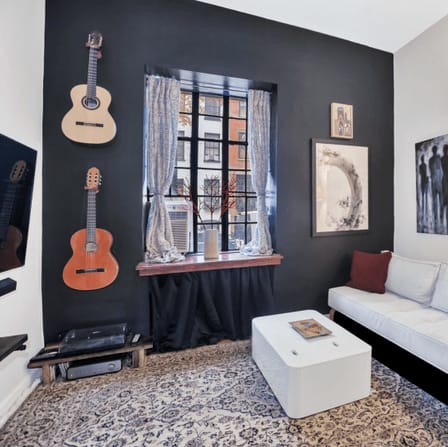 175 East 93rd Street, 1A
Upper East Side
Coop
Studio / 1 Bath
$295,000
_________
The

Pick
From the cool and eccentric to reserved and irreverent -
Our month's pick of what's happening in New York City.

If you haven't already, you should:
Fourschou New York
Newly opened! - The foundation's private museum in
12,000 square feet of exhibition space.
Greenpoint, Brooklyn