A Focus on Perspective
The last few months now feel emotionally for many of us like the distant past as we attempt to settle into a very abnormal normal. Our collective health and well-being are our chief concerns, while managing the anxieties and doing our best to turn down the volume on the loud worries of the economic toll are unavoidable. In our New York City real estate market, after several damper years, we reported on the uptick in activity we had seen start in Q4 2019 which began to translate in reported transactions in Q1 2020, with a particular jump in transaction activity in Manhattan which saw a 11% increase from the same quarter in 2019. This year was off to a strong start. Then in the past two weeks, we experienced a market fall, with only half of the contracts signed from the same two weeks in 2019.
Our market came to a pause, with uncertainty about health, industry and the economy, and then the current stay at home measures, preventing properties to be seen and most business that requires in-person meetings to be avoided, the majority of paper-heavy sale closings. In reaction to the stagnancy, the Real Estate Board of New York (REBNY) placed a moratorium on the count for all properties' days on market in the Residential Listing Service (RLS) and major marketing platforms followed suit. The numbers of homes on market will also be affected by many that pulled off before the moratorium took effect, and the continued plunge in contracts signed that we will see in the forthcoming weeks.
As we field concerns from buyers and sellers, we are reluctant to make over-stated predictions on where our real estate market will be, not until we have a clearer sense of really when we can fully engage buyers on properties. Buyers are still engaged with us, investigating properties and conducting their own due diligence on comparables and buildings. Some properties will be purchased site-unseen. Most won't.
So, in the meantime, we are working to improve systems and stay current in a now reactive lending landscape, and an industry with what are proving to be cumbersome if antiquated means of conducting business, from closings, lenders, title, managing agents and coop and condo boards. We hope and have faith that there will be many improvements made to how we conduct business as we work through forced change and a temporary mandatory virtual platform.
In our May report of last year, a time in which our current state was unforeseeable, we wrote:
"It should come without surprise that the most motivated buyers and sellers out there right now are driven by needs. That's the case in any real estate market cycle. Most buyers and sellers - who are typically also buying - are taking action because of some factor or factors in their lives that require a change. Outside of investor buyers, real estate transactions are most often necessitated by factors that remain a consistent part of being human - the planning of another child, the oops of another child, the downsize from an empty nest, the career move, the marriage, and the unfortunates of life like the loss of a loved one, a change in physical ability or an unexpected financial loss. The right time to make a move is when the move is needed….No matter the market, life's needs continue to persist."
As we guide our clients, we understand and remind them that the real estate market is affected by changes that will happen during this time and after this time. Our human need for home and protection and reaction to change will persist, regardless of how long we endure the current challenges.
_________
The Numbers
Manhattan Market Activity
Highlighting our market's past 30 days.

_________
The Properties
Our month's featured listings on the market.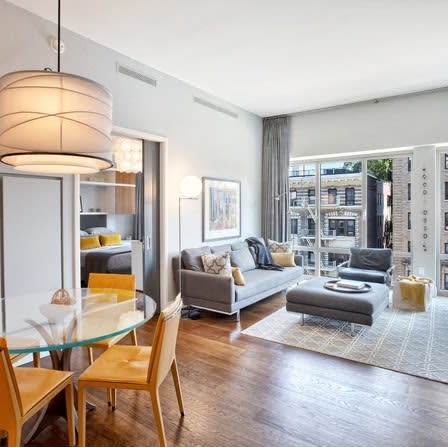 177 Ninth Avenue, 5E
Chelsea
Condop
1 Bed / 1.5 Bath
$1,900,000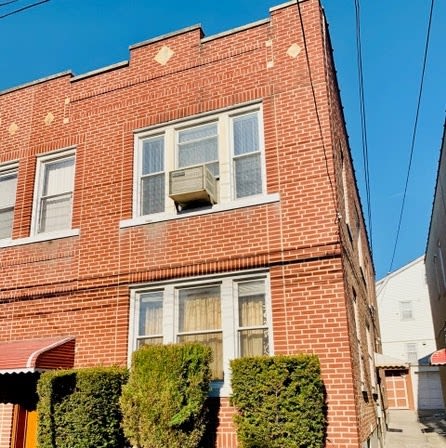 95-21 42nd Avenue
Elmhurst
House
6 Beds / 3.5 Baths
$1,650,000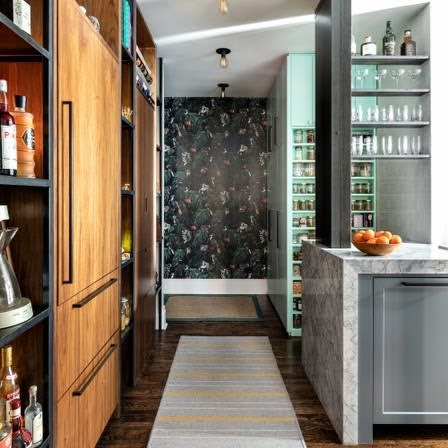 60 Plaza Street East, 4C
Prospect Heights
Coop
1 Bed / 1 Bath
$825,000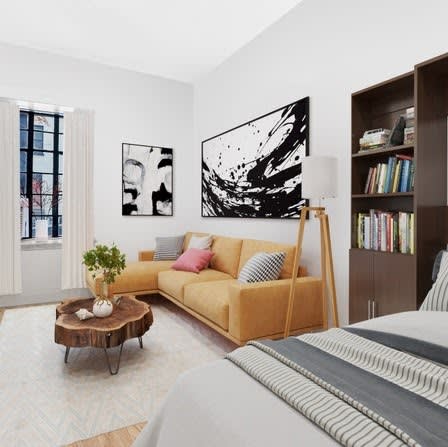 175 East 93rd Street, 1A
Upper East Side
Coop
Studio / 1 Bath
$295,000
_________
The

Pick
From the cool and eccentric to reserved and irreverent -
Our month's pick of what's happening in New York City.

If you haven't already, you should:
NYC Virtual Cultural Institutions
While sticking to home, experience some of NYC's vital culture from the comfort of your sofa:
The Metropolitan Opera streams live encore performances of past productions.
BroadwayHD streams live recordings of Broadway past and present hits.
The Metropolitan Museum of Art offers virtual tours via its Met360 tours.
The 92nd Street Y offers virtual concerts, talks and classes.