Changes on the Other Side
Our city has been shook up, and much of it doesn't look the same as it did five months ago: A lack of people, a lot of masks (sometimes not as many as there should be), a lack of businesses with so many shuttered and sadly many for good, with some blocks more than half deserted. The city doesn't feel like it's old self right now.
Despite that, our market hasn't been in a free-fall, contrary to what some rumors predicted. We've seen challenges before that bore predictions of doom and gloom for our city's real estate - think Superstorm Sandy. We've seen high demand for certain sectors and property types in the recent weeks after real estate opened in phase two in July, such as units in smaller buildings with private or moderately used outdoor spaces, interior flex space, and broadly, several Brooklyn neighborhoods, particularly around Prospect Park, have been performing well.
We anticipate many corporate offices in the city to remain closed for much of the remainder of the year and many longer, though retail will likely slowly continue to open up. We wonder how many people who opted to leave the city will return as hopefully cases of the virus remain low and continue to decline, despite not having to go to an office. As more people do return, we anticipate elements of real estate and some infrastructures that effect it to be reconsidered and given new thought. For instance, spaces and systems to improve work from home conditions - office flex space in new units and innovative built-in office furniture designs that allow convertible uses of space. We envision more esthetically attractive options for home office equipment camouflaging.
We also anticipate building amenity considerations for diverse outdoor and private common spaces for residents for diversions from working in the apartments and for children who have new remote learning needs. Perhaps we will see more collaborations with buildings and food vendors to improve and accommodate more at home lunch time dining in lieu of running out to grab.
As for the city, we do expect more attention to biking options and biking infrastructure as people lean away from the discomfort of crowded trains and become more used to bikes as a normal transportation option. We also hope to see increased attention to our park system. The outdoors has always been important in city existence, and now such a prevalent needed resource. Several of our most highly used parks are maintained through private funding, a challenge of which most New Yorkers aren't aware. More city funding and private funding is needed to help maintain them and increase the enjoyment as more traffic creates more waste and repair management needs. The city also has gotten more pedestrian friendly, with less cars and more streets closed, and outdoor dining has become common place as a necessity to try to keep as many businesses running as possible. Perhaps the city will rethink or keep some closed streets and get accustomed to less red tape for permits to continue to allow the increased business space.
Through this shake up, we're optimistic on the innovations and changes that can take place to positively effect our lives and our homes, which we all became far more aware of recently. In many ways the city certainly doesn't feel uplifting right now, but we are optimistic it'll be better on the other side. New Yorkers have a habit of making that happen.
_________
The Numbers
Manhattan Market Activity
Highlighting our market's past 30 days.

_________
The Properties
Our month's featured listings on the market.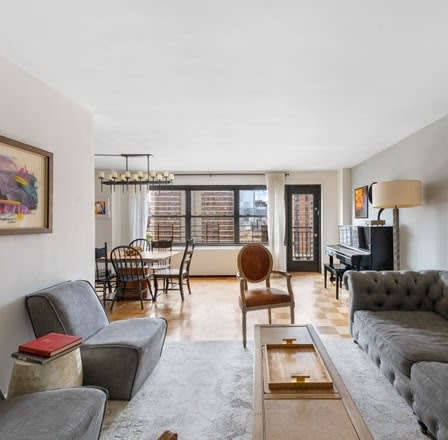 140 West End Avenue, 14G
Upper West Side
Coop
2 Beds / 2 Baths
$1,600,000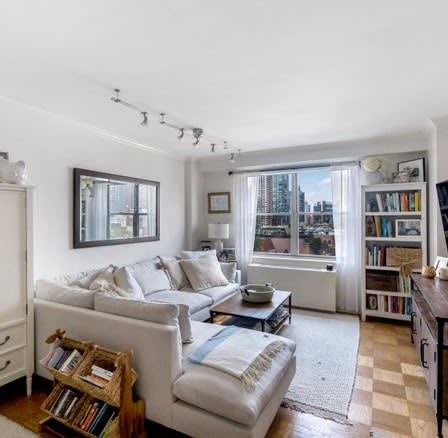 345 East 86th Street, 9A
Upper East Side
Coop
2 Beds / 1 Bath
$900,000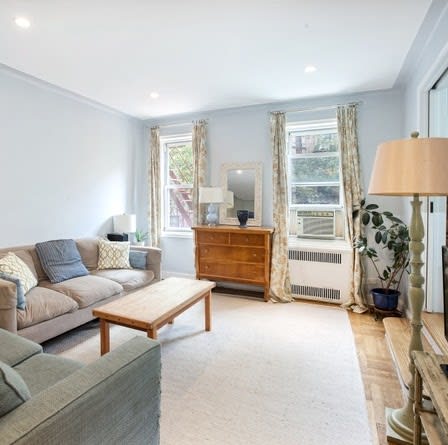 25 Plaza Street West, 2J
Park Slope
Coop
2 Beds / 1 Bath
$995,000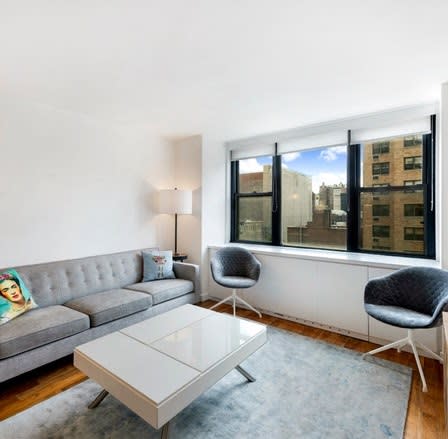 201 East 17th Street, 9F
Gramercy
Coop
1 Bed / 1 Bath
$875,000
_________
The

Pick
From the cool and eccentric to reserved and irreverent -
Our month's pick of what's happening in New York City.

If you haven't already, you should:
High Bridge Park
Enjoy outdoors, enjoy fresh air and take in the unique city vista. New York's oldest standing bridge is a pedestrian trail and park.