Going Bigger
Last year, we ended 2020 looking back on a year that brought waves of change in virtually everyone's life, especially prevalent in New York City. Ending last year inspired reflection. As we close this year, ramifications of 2020 remain prevalent in our lives today, particularly as we face threats of new Covid variants, travel bans and new European lockdowns. Despite it all, closing 2021 has also inspired optimism, for opportunity and improvements that could be in store for our city.
As we consider the year ahead for our New York City real estate market, we've been renewed with a vibrant market in general: Sales volume for Q3 in Manhattan was the highest in three decades. Property sales in many Brooklyn neighborhoods continue to experience short times on the market and narrow, if any, discounts on asking prices; Brooklyn now represents 18 of the 20 tightest neighborhoods in NYC. And rents are now strong again, with Manhattan seeing a 20 percent increase in median rent since January, and Brooklyn up 15 percent. New projects filed with the Department of Buildings in Q2 and Q3 show 19,052 new residential units filed for construction; in comparison to early in the year, Q1 had only 3,566 new units filed.
With that optimism, here are some of the developments and projects that could improve, transform and invigorate our city further that we are keeping an eye on in 2022:
The Second Avenue subway line expansion from East 96th Street to East 125th Street – Now with the federal infrastructure bill passed, the MTA may be able to move on the next phase of the expansion, opening transportation options to neighborhoods that are marginally served by subway and hopefully stimulate retail and commerce in Carnegie Hill and Harlem as it has on the Upper East Side.
Re-envisioning the Brooklyn-Queens Expressway – Like the Second Avenue line, new infrastructure dollars may allow plans to further the project and the discussion – to demolish some or bury sections in tunnels and open neighborhoods back up to residential and retail development, bike and pedestrian traffic. These neighborhoods were leveled and tore apart in the 1930-60s to run the expressway through them. The opportunity poses hundreds of acres of development and reconsideration.
The Gateway Program and Hudson Tunnel Project – A new, second tunnel between New York and New Jersey serving Penn Station will double train capacity across the Hudson River to 48 trains per hour, allowing for additional Amtrak high-speed rail service and increased NJ Transit service into Manhattan. This service will increase traffic to city businesses and allow for increased commuting in both directions, including bringing increased traffic to Hudson Yards, soon to enter its second phase of building. A year's long project, but vitally necessary and will be a boon to Manhattan's future.
The Gowanus Rezoning Plan – After over a decade of debate, the NYC Council approved the rezoning from manufacturing to mixed-use, thus opening up an 82-block section, approximately 200 acres, in Brooklyn between Park Slope and Carroll Gardens for redevelopment. For residential development, the initial wave is slated to break ground for over 8,500 apartments.
Downtown Brooklyn – Until about 15 years ago, the Williamsburg Bank building (now One Hanson Place), was the tallest building in Brooklyn. It has been dwarfed by ever taller and taller and now super tall residential structures since (not unlike dwarfing the Empire State and Chrysler Buildings). Downtown Brooklyn's commercial, retail and hospitality markets are striving to accommodate the new consumer presence, hungry mouths and pocketbooks. We give a nod to Gage & Tollner, located on Fulton Street, one of the city's unique landmark interior restaurants that opened with an historic revamp amidst the pandemic, beautiful and fitting to the revitalization. Downtown Brooklyn offers an opportunity to reconnect the belt from Atlantic Avenue near the harbor through downtown over Flatbush Avenue to Fort Greene and beyond.
Pacific Park (aka Atlantic Yards) – Since the Barclay Center opened in 2012, only a handful of the 17 proposed towers have been built. But now looking north up what has become a bustling Vanderbilt Avenue, the vertical construction is a presence. It's not more towers that we're excited by but by the vibrancy of what's going on around it. We hope that moving out of the darker pandemic days for small businesses, we will see more entrepreneurialism and commercial activity, interconnecting Prospect Heights, Clinton Hill, Park Slope and Downtown further.
These are just a handful, and we anticipate even more evolving in 2022. We wish you a great end to your 2021 and a bright start to your new year!
-------------------------------------
The Numbers
Manhattan Market Activity
Highlighting our market's past 30 days.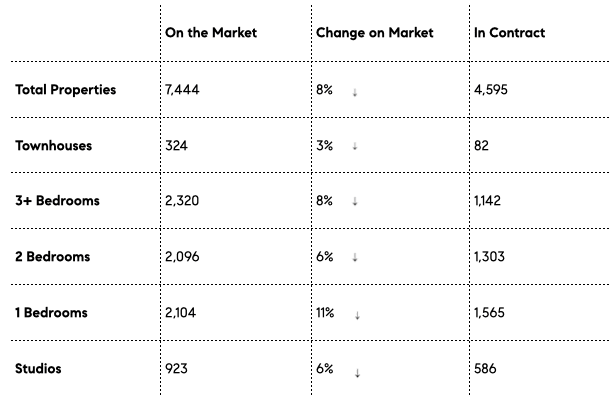 The Properties
Our month's featured listings on the market.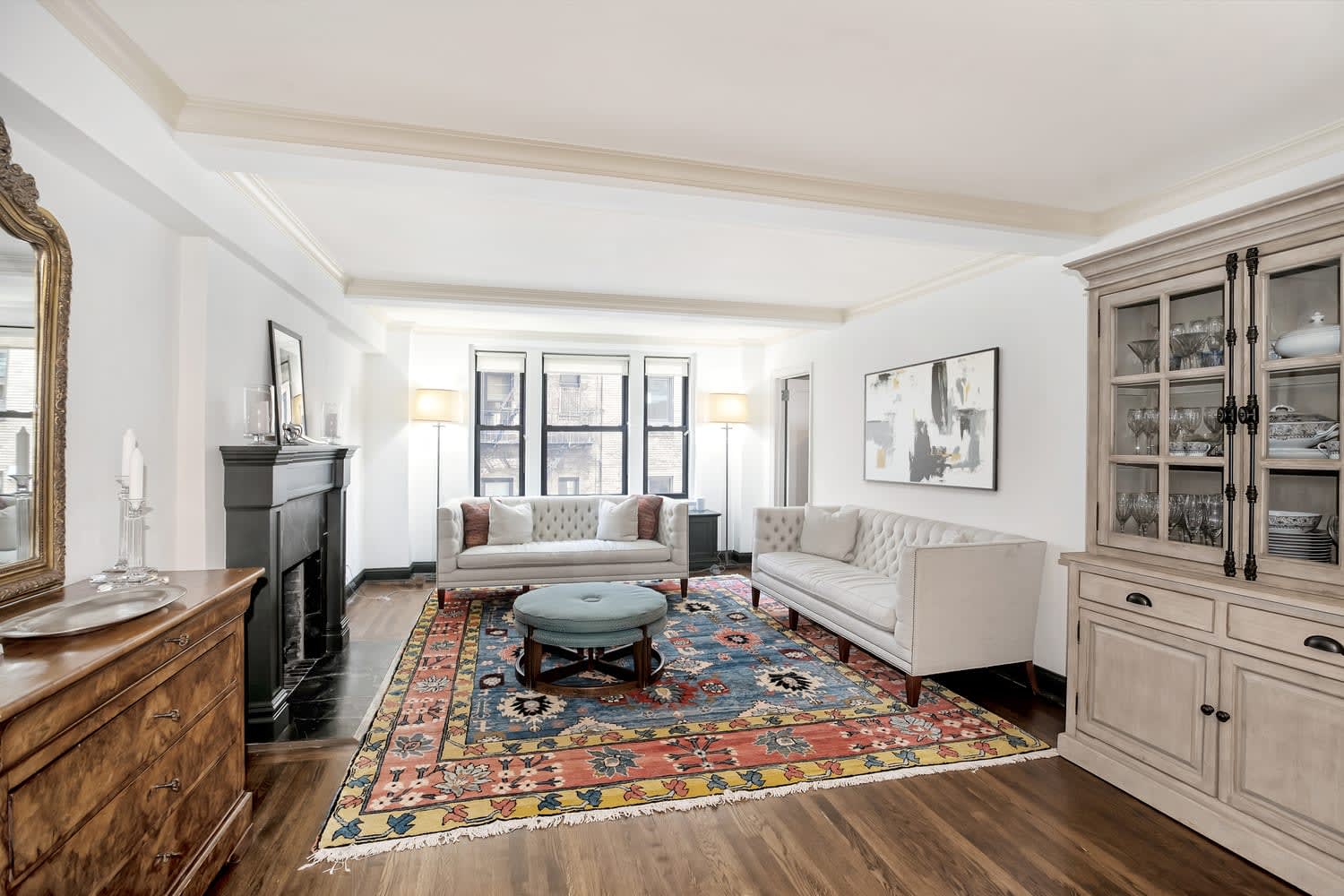 Upper East Side / Manhattan
Coop
3 Beds / 3 Baths
$2,450,000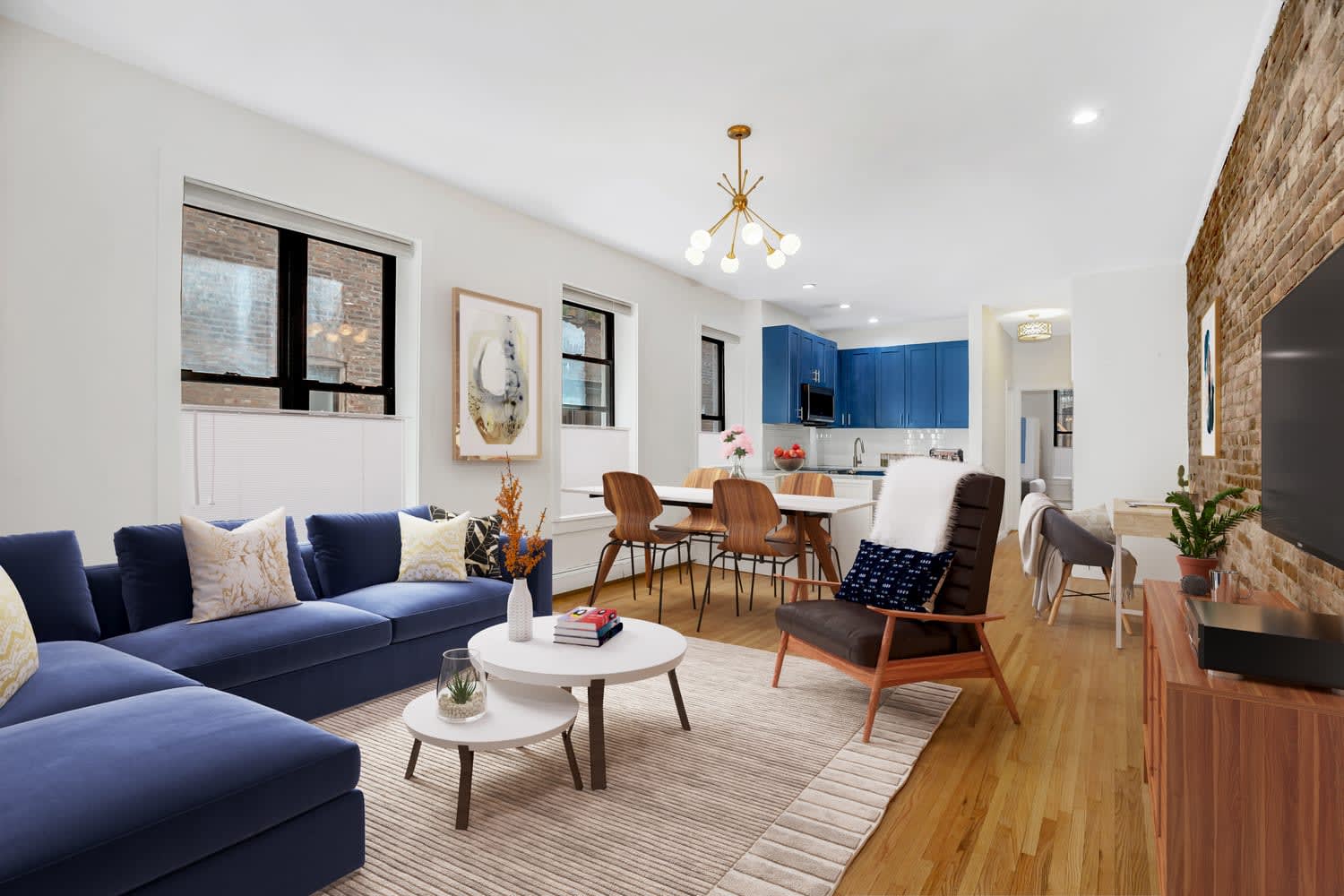 Prospect Heights / Brooklyn
Coop
1 Bed / 1 Bath
$650,000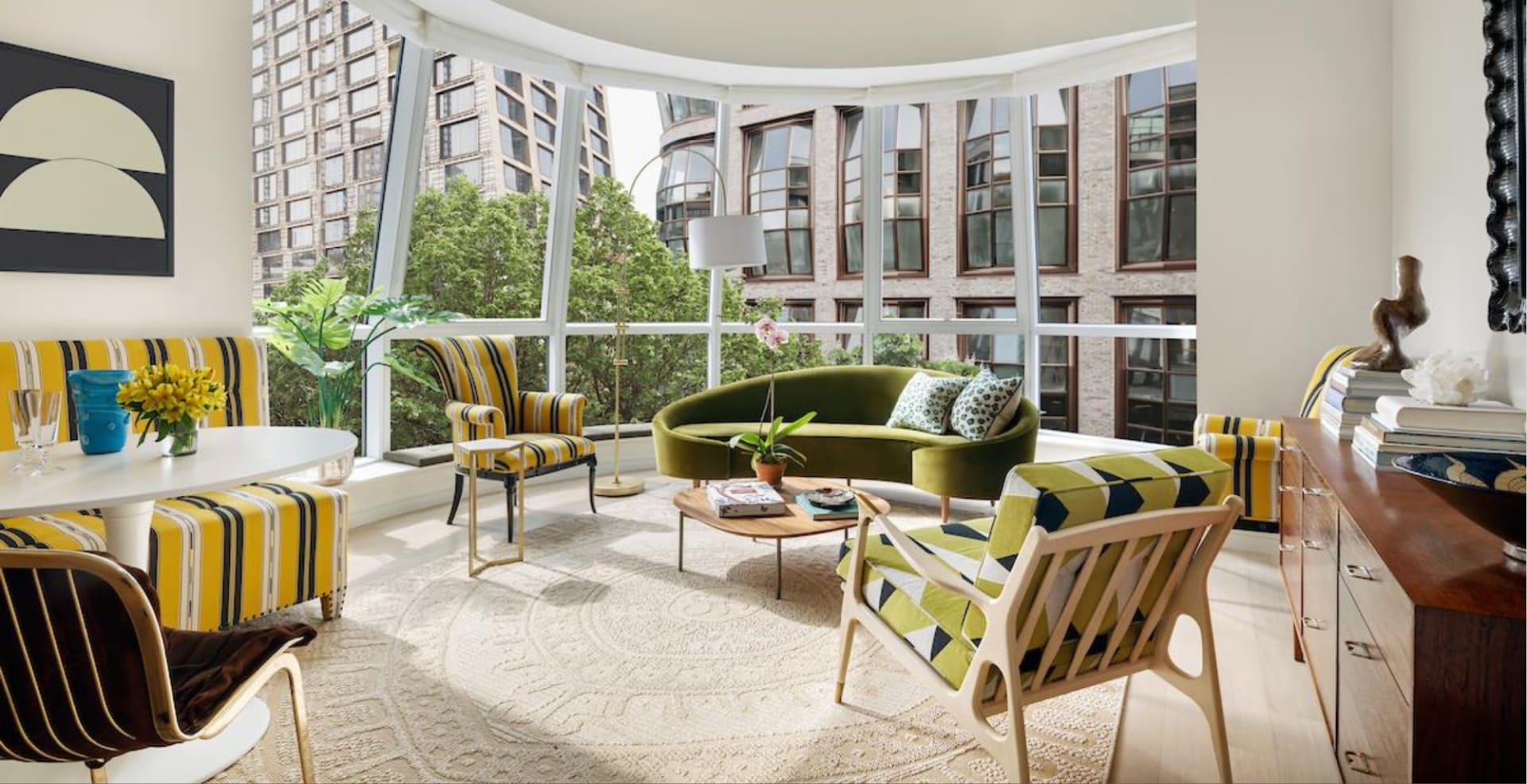 Chelsea / Manhattan
Condo
1 Bed / 1 Bath
$2,425,000
Greenpoint / Brooklyn
Multi Family
5 Beds / 3 Baths
$2,995,000
-----------------------------------
The Pick
From the cool and eccentric to reserved and irreverent- Our month's pick of what's happening in New York City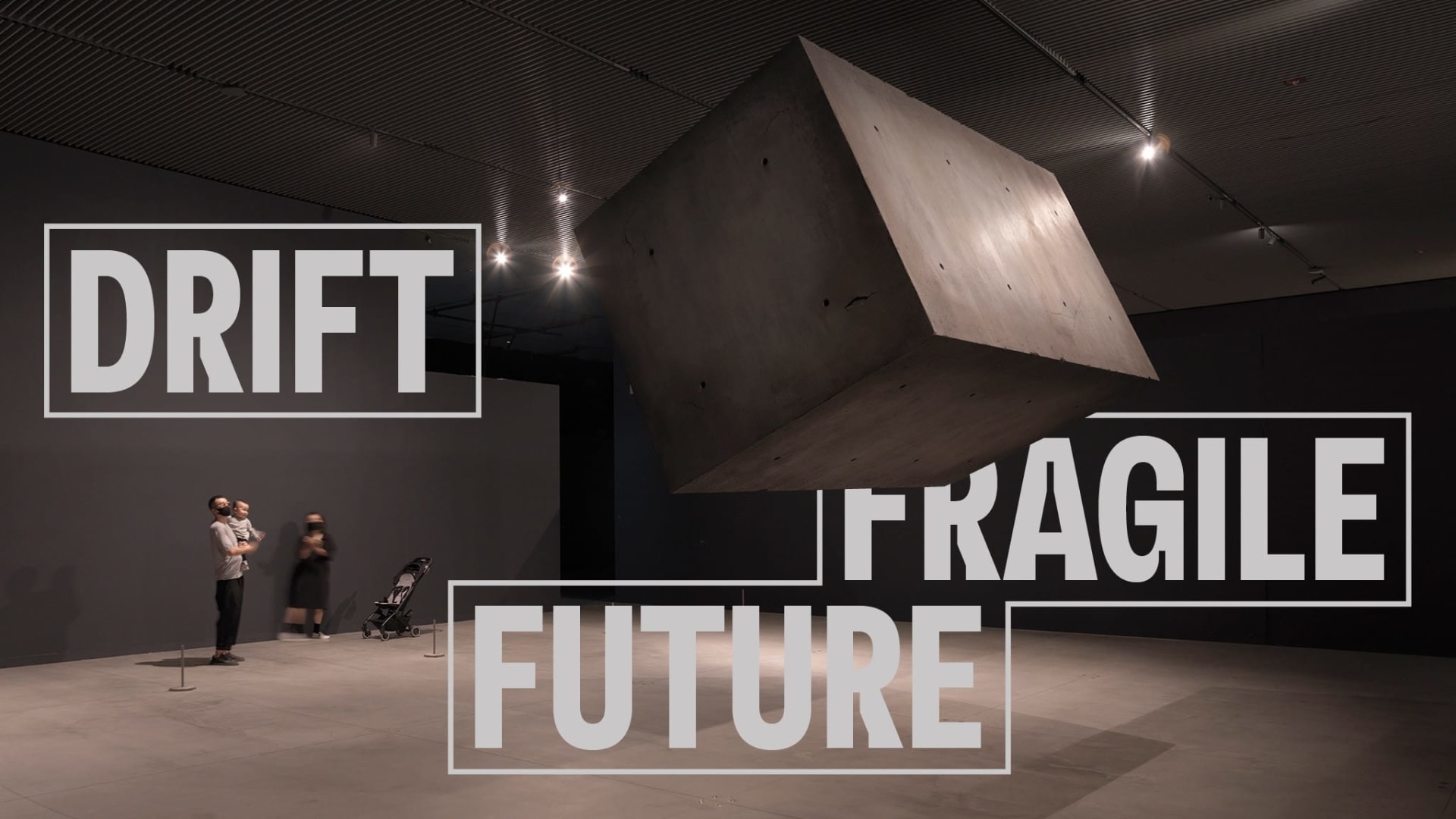 If you haven't already, you should:
Drift: Fragile Future
September 29 - December 19
The Shed is transformed with the experiential installations that inspire a reconnection to our planet and its natural processes.