A Strong Start
One month into 2021 and we've seen an upward buyer shift in our city's real estate market, which won't be reported in the media for 3-4 months until transactions are completed and recorded by the city. Increased property listing inquiries, buyer showings and requests, offers made and accepted, contentious bids, bids on properties that had been languishing through the past 11-month crisis, contracts sent out – these are real-time market indicators.
We are optimistic on trends, which align with the sentiments we've expressed for several months, namely the resilience of the NYC market and the historically persistent optimism of the NYC consumer. Despite the particular volatility of the past few months nationally and internationally, consumers have remained steadfastly bullish. However, we are not proclaiming a new market, and the next months of consumer activity will indicate market shifts or blips.
We are seeing some notable categories of buyer trends currently. We see some of these buyers well-positioned to capitalize on market opportunity, and others enter the game well-positioned to lose. Either they haven't been advised, have been ill-advised or have been properly advised and didn't heed it.
Here are some current buyer trends:
Trading Up
The next time you hear someone from outside NYC tell you how all they've heard is everyone is leaving NYC, smile, nod and get on the trade-up bandwagon. A lot of savvy, over-cramped owners in Manhattan and Brooklyn who have no desire to head to the suburban hills are trading from spaces and neighborhoods that once fit their needs and former budgets to ones that they aspire to be in. We are seeing buyers from Brooklyn and Manhattan making long-term moves to larger spaces, for instance, in Park Slope and Prospect Heights near Prospect Park or others to discounted inventory options near Central Park on the Upper East Side. Selling and buying requires a thoughtful strategy on the mechanics of the transaction, a smart team in the background, planned out finances, a defined lending strategy if leveraging the purchase. That's just the planning. There can be a lot of moves, literally and figuratively, when trading up.
Trading Out
Some people are leaving the city. If it was already a part of their life plan, the last 11 months spurred the decision. A lot of New Jersey, Westchester, Connecticut and Long Island suburb owners who also have empty nests or who had been considering their next life stage moves are seeing the opportunity to capitalize on the influx of new home shoppers (more on those sellers in a moment). Selling in the city and buying outside means prep work for the team on the sale and the team outside the city on the purchase. Getting educated with a partnering broker ahead of time in the suburb and having the two collaborative teams in place can pay dividends in securing the right new home while selling the existing. There are so many ways a good purchase outside the city can go bad while working on a sale in the city. And as for that sale, there are a lot of eager first-time buyers right now in the city looking for the product a lot of these sellers have to offer.
Divide and Conquer
We are also seeing variations of the same theme with several buyers – Perhaps they grew up in NYC or lived here earlier in their career, moved to the suburbs at some point and considered having time later in life back the city. The recent dampening of the market in the city has spurred them to explore the option of what it could be like to have a home in NYC to enjoy all the city offers when the city bounces back. These buyers are selling places in the suburbs, buying new primary residences in the city or pied-a-terres, and many are also splitting their proceeds and looking for second properties somewhere warm, on a beach, or near ski slopes out west or in the Hudson Valley. For this buyer, timing and solid collaborative teams are also key, to manage all the risks and moving parts.
Doubling Down
Many experienced investors are buying up more in the city, and we're not referring to large scale developers. Owners who have been bullish on NYC real estate for investment properties are picking up new rental units in damp neighborhoods with an eye to long-term strategy – what infrastructure is being developed, what new developments are going up, what's trending in the direction of increased rents and property values. Proper research and creative lending strategies if not buying all cash will help leverage the best situation. We are also seeing experienced homeowners who understand the value of the NYC market, and want to leverage the current environment and purchase for or contribute to a purchase with their young adult child. These scenarios require good due diligence on buildings, understanding the buyers' future intents and collaborating efficiently with all the players.
Of course, there are many other scenarios for buyers and sellers in NYC currently, but we see these as some prevailing trends that in many cases could benefit from better counseling than we are often seeing. If you are even just considering current purchasing opportunities, consult us now on preparing yourself properly so you are in the driver's seat and can make the informed and right decision for you – being the best-positioned buyer you can be and acting now, or deciding to bench the idea and consider acting again in the future. Regardless the decision, just do it right.
_________
The Numbers
Manhattan Market Activity
Highlighting our market's past 30 days.

_________
The Properties
Our month's featured listings on the market.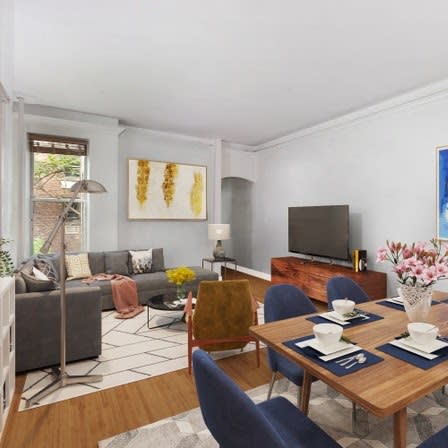 175 East 93rd Street, 3CD
Upper East Side/ Carnegie Hill
Coop
2 Beds / 2 Baths
$945,000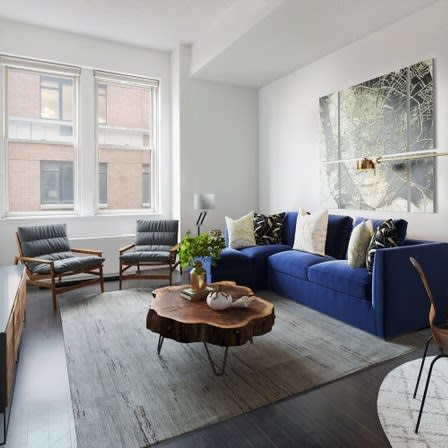 96 Schermerhon Street, 4B
Downtown Brooklyn/ Brooklyn Heights
Coop
1 Bed / 1 Bath
$675,000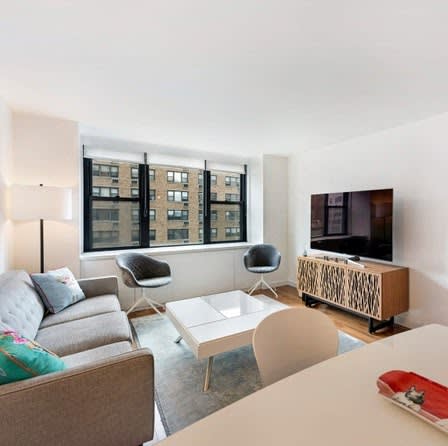 201 East 17th Street, 9F
Gramercy
Coop
1 Bed / 1 Bath
$875,000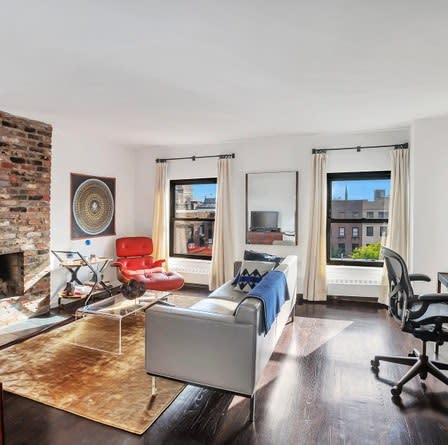 114 Pierrepont Street, 7
Brooklyn Heights
Coop
1 Bed / 1 Bath
$845,000
_________
The

Pick
From the cool and eccentric to reserved and irreverent -
Our month's pick of what's happening in New York City.

If you haven't already, you should:
Restaurant Week NYC 2021
Reimagined: Goes Take Out
Record breaking 571 participating restaurants.
Extended through February 28th, 2021.