Eleven Weeks In
Along with summer's unofficial start, the conversations we are having with clients feel a lot more like we're at the start of the spring season we never had this year. Our conversations are dominated by their questions and our thoughts on the state of the market and projections for the summer. Two months ago, we were apprehensive to give a prognosis until we had a better sense of timing on when we could begin selling actively again. Real estate in New York City had been and remains considered a non-essential industry, so any in-person meetings, showings – essentially any arrangement of human interaction – are restricted by the state and as of now remain so until at least mid-month.
The insight we are sharing with clients is that we are talking to a lot of other clients, and what's consistent is that they aren't just casual conversations addressing a general curiosity about the market. Our conversations are nearly all with clients who prior to lockdown intended to buy or sell or buy and sell as well as now newly engaged clients who intend to buy or sell or buy and sell.
Some clients intend to sell in the city and pick up for New Jersey, Long Island or Westchester or some even farther up to the Hudson Valley, if they have a new work from home arrangement. Others simply want to move to a larger space in the city, have a parking spot, have a home office, be near Prospect Park or Central Park, the West Side Highway or the FDR to get out of the city more efficiently to a rental or second home.
People have spent so much time in their homes, forced to interact with their space and its fulfillment or lack of fulfillment for their needs, some of their needs now being new as they navigate working in the space. People have made decisions about what they want and need from their homes – sometimes more separation for working from home, private outdoor space, in-unit laundry, a doorman or no doorman, more elevators or no elevators. People have had time and forced reflection to visualize their future living, and people don't want to wait for the future to have it. We anticipate developments large and small as well as renovations will become more thoughtful, more about what people want and less about increasing resale value.
We expect to see a busy summer. Demand was already pent up after several down years. We saw the busiest February in ten years and then March activity was abysmal with the lockdown. Since then people have only been able to take a virtual peek at properties with videos and virtual models. We expect that June will have a rebound with new inventory and we will see a spike in signed contracts come July and August. Summer is looking like it's going to be a lot like spring this year.
_________
The Numbers
Manhattan Market Activity
Highlighting our market's past 30 days.

_________
The Properties
Our month's featured listings on the market.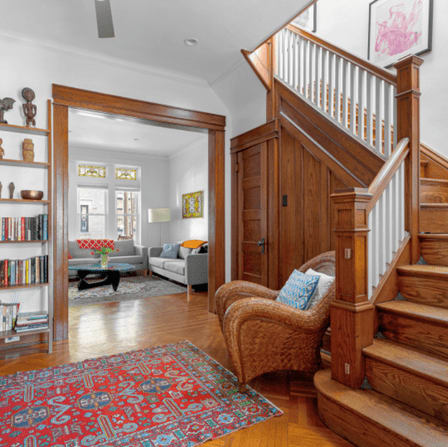 25 Howard Place
Windsor Terrace
Single-Family Townhouse
3 Beds / 2.5 Baths
$2,250,000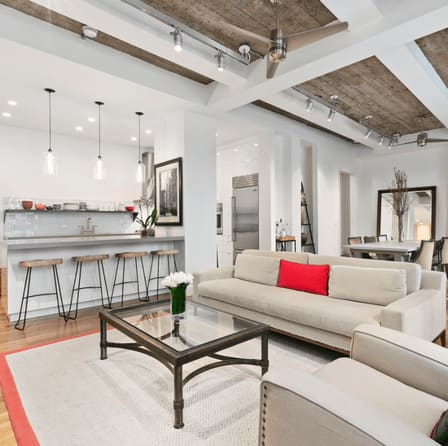 26 Beaver Street, 6B
Financial District
Coop
2 Beds / 2 Baths
$1,495,000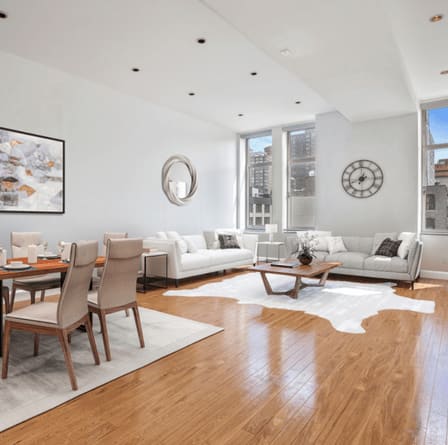 252 Seventh Avenue, 12L
Chelsea
Condo
1 Bed / 1 Bath
$1,495,000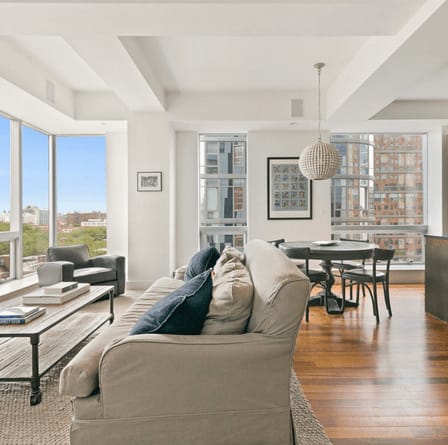 150 Myrtle Avenue, 1001
Downtown Brooklyn
Condo
2 Beds / 2 Baths
$1,285,000
_________
The

Pick
From the cool and eccentric to reserved and irreverent -
Our month's pick of what's happening in New York City.

If you haven't already, you should:
"We Are One: A Global Film Festival"
YouTube - May 29 - June 7, 2020