A Note to Sellers
By the close of this month, our heads will be in full summer mode. Despite the low number of COVID cases across the city, many companies are maintaining their highly modified office/home work policies through the summer choosing to stay out of the office for the most part, somewhat unsurprising with the benefit of decision-makers being able to make their weekend getaways their full-time summer escapes for another year.
We saw another month of increasing property inventory across our Manhattan and Brooklyn real estate market in April, following March's pattern, though 13% lower in Manhattan than the same time last year. Last year this time was comparatively also a tight market. Many sellers are taking advantage of the spring market activity, buyer anxiety of escalating interest rates, rising rents and a volatile stock market.
We are in discussions with many potential seller clients across various property types and neighborhoods about listing, and are urging them to move up their timelines. Though not radical, we do anticipate a trend of increased resale inventory, and the city has experienced a substantial increase in new development construction filings across the boroughs – hopefully easing inventory for buyers in the next 18-24 months.
If you are considering selling, have the discussions to decide soon and begin the process if you do want to proceed. Properties require time and marketing to be listed properly, so there is a lead time to get on and be competitive in the market. If you're one who wants to head out east or upstate for a good portion of the summer, get your property prepped and ready to go now, and it'll be easier to show buyers when you're enjoying your time out of the city.
---------------
The Numbers
Manhattan Market Activity
Park Slope / Brooklyn
1 Bed / 1 Bath
Coop
$785,000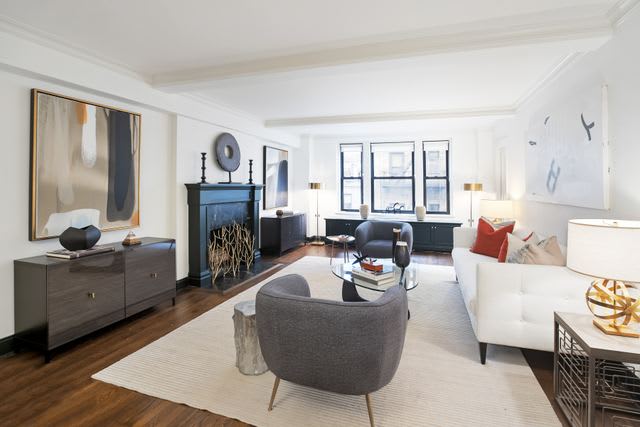 Upper East Side / Manhattan
3 Beds / 3 Baths
Coop
$2,450,000
Flatbush / Brooklyn
2 Beds / 1 Bath
Condo
$575,000
Chelsea / Manhattan
1 Bed / 1 Bath
Condo
$2,750,000
The Pick
From the cool and eccentric to reserved and irreverent -
Our month's pick of what's happening in New York City.

If you haven't already, you should:
200 Never Seen Before Works
Presented by His Family
Through 2022. Starrett Lehigh Building:
601 West 26th Street, NYC