Housekeeping for a New Season
As we move into September, we approach another season in what in many ways feels like a whole new world, although with this new season we are getting a little more used to the abnormalities of navigating through our COVID environment. August saw a slower real estate market in New York City, after coming out of a July that exhibited some pent up pre-pandemic activity. Historically we see an increase in sales activity after the summer closes out and the school season begins after Labor Day. We hope that we are reporting a busy September next month.
As we do transition into fall this month, we wanted to highlight some opportunities and considerations you may want to act on now:
Consider refinancing your mortgage now. Speaking with a lender to explore your options may be a very valuable conversation for you. If you have a fixed rate mortgage product and don't plan to remain in your property for a long period, you may want to consider an adjustable rate product with an even lower rate. Refinancing rates aren't as low as new loan rates in general, but still very low historically.
If you plan to do renovation work to your home, regardless whether a big or small project, consider discussing the project now with a contractor. They are getting harder to book now due to the back-up created by the construction freeze during the onset of COVID.
If you have an outdoor space and want to use it for social distance socializing through the colder months, buy your outdoor heaters now. They are in high demand and many are on back order. You're not the only one with that idea.
Take advantage of outdoor furniture sales. With COVID discount pricing and the end of the season sell outs, snag some deals for your outdoor space, which is likely to continue to be valued at a premium as we maintain distance.
If you are even slightly considering a home sale or purchase, it's a great time to get educated with an experienced broker to understand your home's worth in this market and what you can get in a purchase in the areas you are considering. Learn where your dollar will have the biggest impact. The same holds true if you are considering a second home now out of the city or move elsewhere.
If you plan to stay in your current place for 2-5 years, consider taking advantage of current appliance sales and make some upgrades that you can enjoy while also making your property more attractive when it is time to sell.
Consider new trends in transformable furniture that can increase the efficiency of your home and increase your enjoyment as you spend more time there. Coffee tables pop up and become desks, shelving units have fold down desks, furniture with built in storage solutions, computer monitors that can double as TVs.
If you ever did a renovation or a unit combination that required any DOB or other city approvals, confirm that those have been resolved properly. It doesn't matter if it was last year or 20 years ago, we've seen the unfortunate situation occur when unbeknownst to a seller, they discover in the sales process that there was an unresolved permit or approval, and their sale is impeded. Double checking could be worth it.
We wish you a great last few weeks of summer, and an enjoyable start to your fall!
_________
The Numbers
Manhattan Market Activity
Highlighting our market's past 30 days.

_________
The Properties
Our month's featured listings on the market.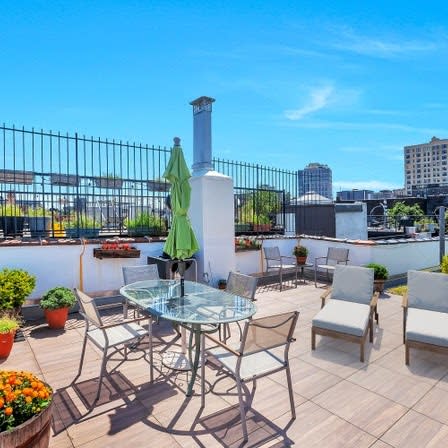 430 Sterling Place, 4B
Prospect Heights
Coop
2 Beds / 1 Bath
$1,025,000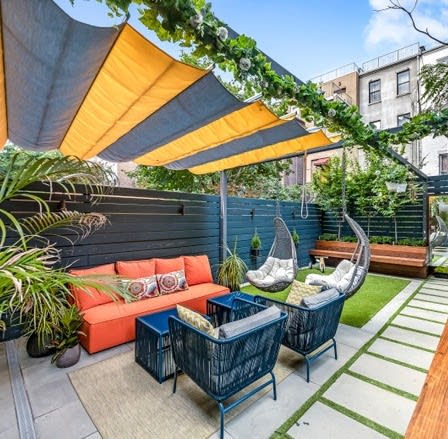 139 West 126th Street, Garden B
Harlem
Condo
2 Beds / 2.5 Baths
$1,575,000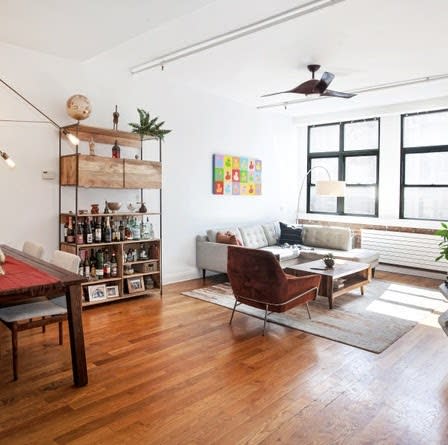 79 Bridge Street, 4B
DUMBO
Condo
2 Beds / 1 Bath
$1,190,000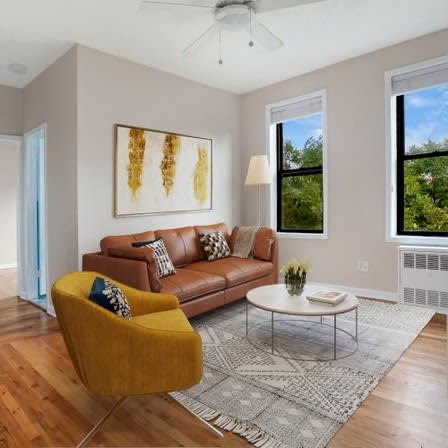 425 Propect Place, 4B
Crown Heights
Coop
1 Bed / 1 Bath
$545,000
_________
The

Pick
From the cool and eccentric to reserved and irreverent -
Our month's pick of what's happening in New York City.

If you haven't already, you should:
Dine Al Fresco:
Support our NYC business and dine out while the season still allows. Weather permitting.